Industry-Leading Warranty and Support
Lithium batteries are an investment for adventure. That's why we implemented an industry-leading 12-year warranty to show our customers that we're here for the long run. This guarantee, coupled with our U.S.-based customer support team (trained in lithium technology), means you can have confidence in a product that's built not only to last but to outlast.
A Look Inside
Expion360 Lithium Batteries
Expion360 lithium batteries are expertly engineered inside and out.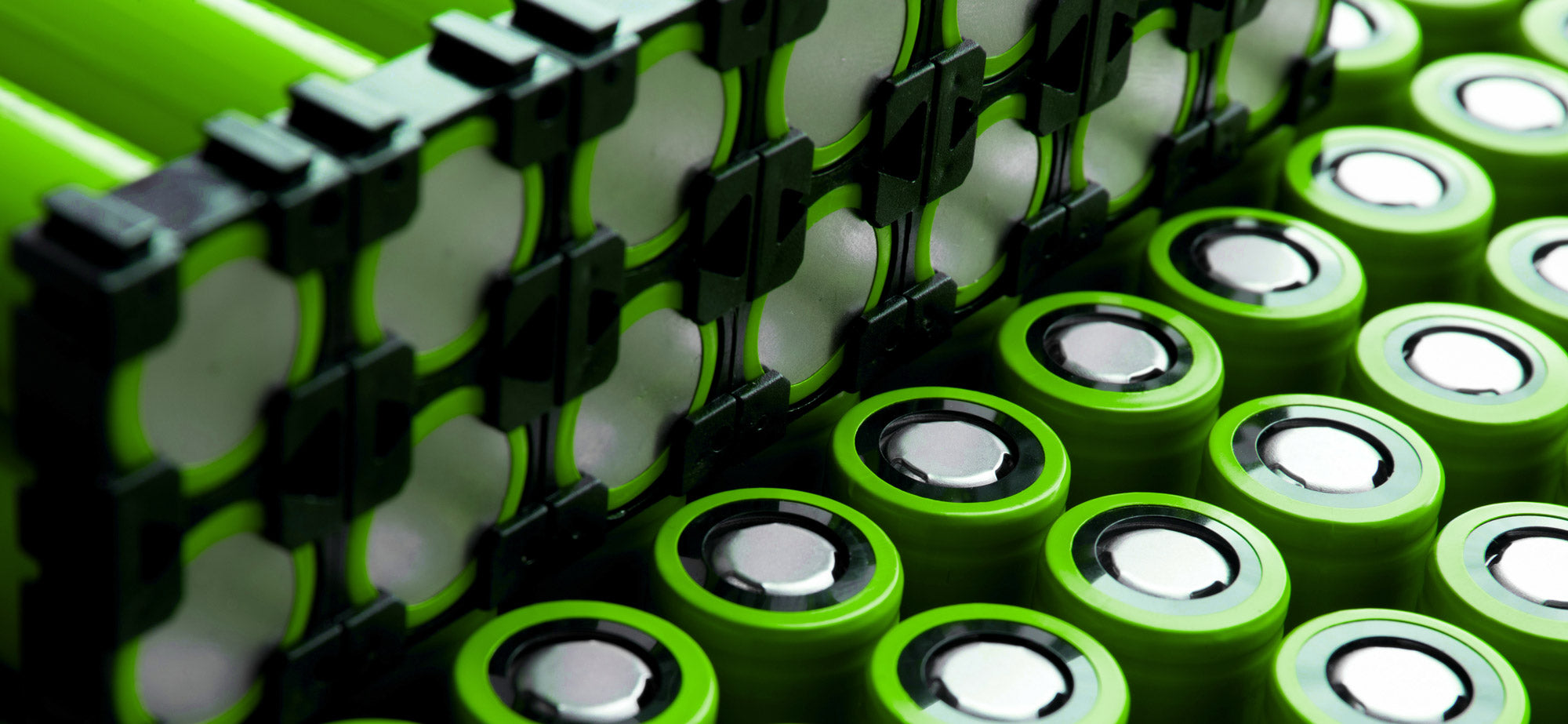 Lithium batteries
We use only the highest-grade lithium iron phosphate for unparalleled reliability, stability, and safety. These cylindrical lithium cells are encased in steel, making it extremely durable, and all lithium cells in the production line meet the UL1642 standard (UL file no. MH64383). 
Case Design
We took thinking outside the case literally. We were the first in the industry to have rubber feet built-in on every battery case, which eliminates vibration and sliding issues. The radiused corners heighten the appearance and strengthen the edges for a sleek and sophisticated profile. Each case is made of the highest grade ABS plastics with the added fiberglass fill we infused and meets the UL 94V-0 for fire retardant rating. We've sized our terminal connection pads 96.7% larger than a standard terminal and added opposing terminal connection pads for mounting flexibility and reduced cross-polarity dangers. The X, Y, and Z axes within the interior space are structurally secured with molded ribs rather than plastic and foam fillers. In addition, our usage of color and texture results in an innovative case design with a unique, streamlined appearance.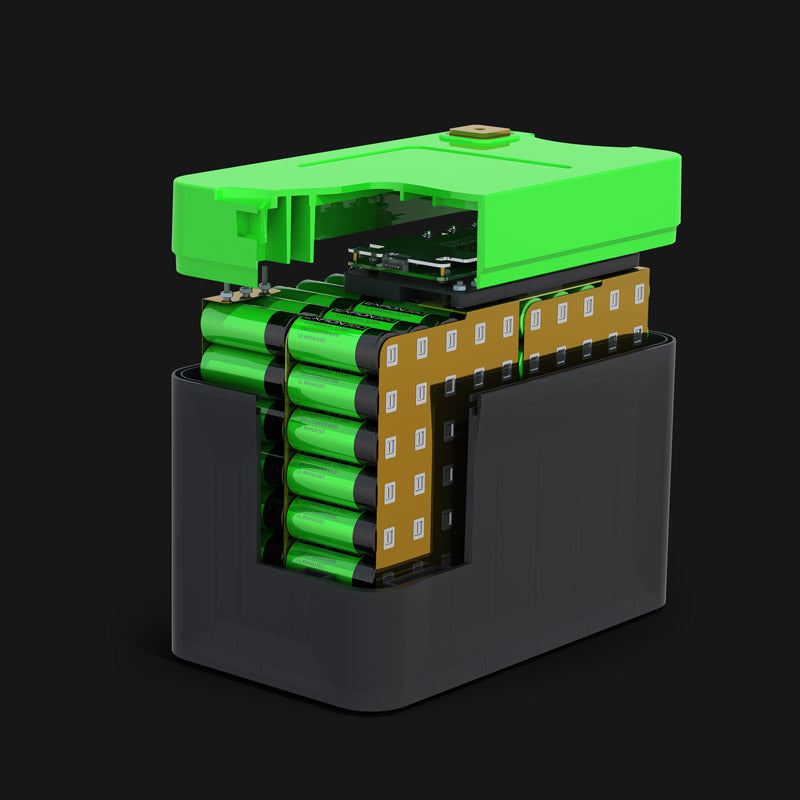 Cell Pack
Mechanical connections are the most efficient way to transfer power and reduce resistance and heat buildup. We've securely welded all cells via thick copper machined collector plates. Within our interior pack design, we've eliminated nearly all solder points for a more robust and streamlined design. In addition, the collector plates in our design are thicker than industry norms and press broke at each end to create a mechanical backbone that connects to the BMS. We've used high-grade wire and ring terminals generously throughout the interior. All terminal connections are treated with industrial epoxy for long-lasting corrosion protection and durability. 
Battery Management System (BMS)
Our "smart" BMS design has abundant features for any adventure. With low-temp discharge and auto-shutoff, colder conditions don't have to be an obstacle. In addition, we've included low and high-voltage shutoffs, short-circuit protection, and overcurrent disconnect function managed by our BMS. A structurally secure BMS board is critically important to overall functionality, which is why our process incorporates a bolted design that creates one cohesive pack. And, with mechanical connections and an oversized heatsink, we've increased the reliability of our BMS to give years of trouble-free performance.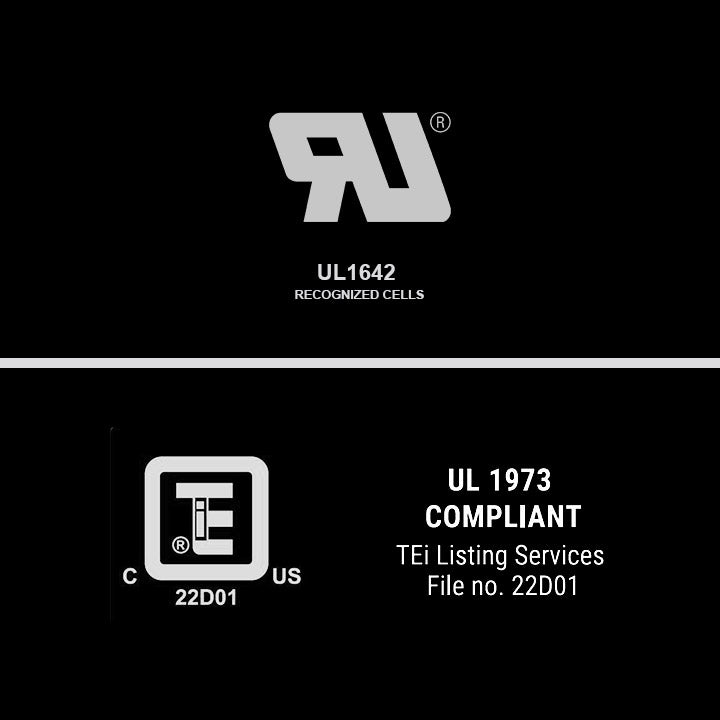 Certification
Expion360 lithium batteries are held to the highest safety standards. Because of this, we are one of a small handful of companies to achieve a UL 1973 compliance.
"We like that they are an Oregon company and the weight savings that the lithium batteries provide in our lightweight trailers."