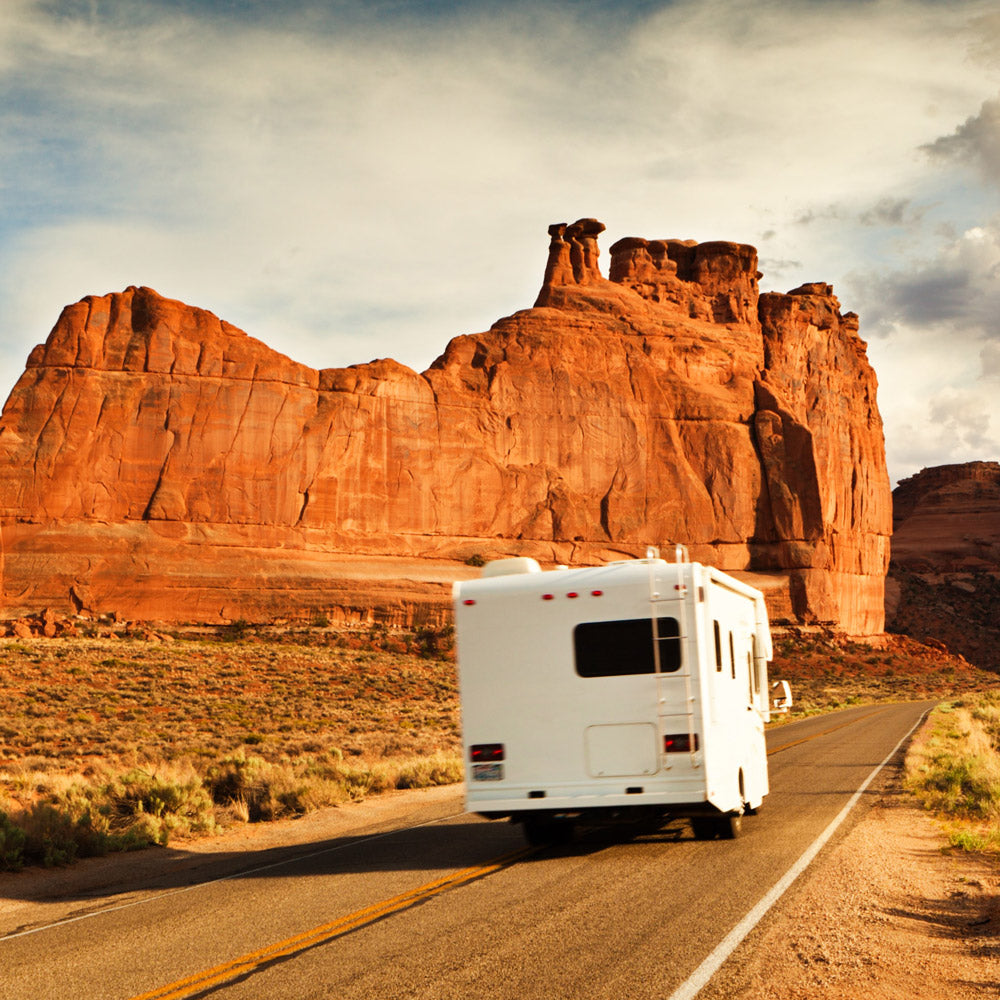 The Power to Take You Further
Traveling by RV can involve a significant amount of time off-grid. When exploring the rugged beauty of the outdoors, the last thing you want to worry about is the smooth operation of your RV power needs. 
Unlike traditional lead-acid batteries, lithium batteries for RV use are significantly lighter, and provide a faster charge and longer battery life. Lithium batteries are the optimum choice for solar charging. So that road trip you've wanted to take across seasons and state lines? It's the start of a beautiful adventure. 
Lithium Batteries For RV Use
Key Features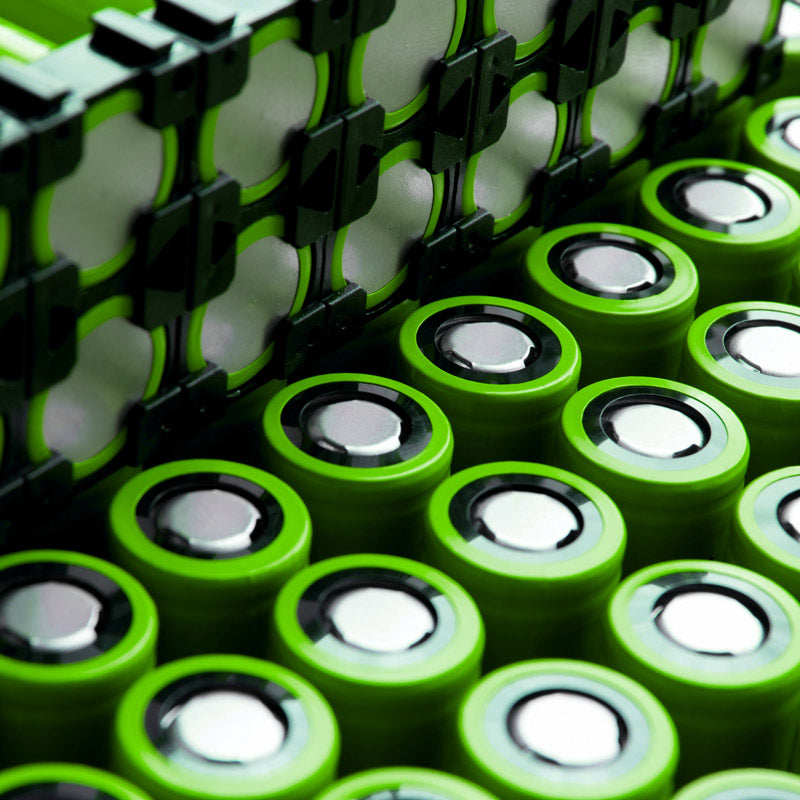 Lithium Cells
We use only the highest-grade lithium iron phosphate encased in steel and meeting the UL1642 standard (UL file no. MH64383). This material and engineering make for unparalleled reliability, stability, and safety. 
Case Design
We took the standard battery case up a notch with built-in rubber feet, radiused corners, 96.7% larger terminal connection pads, interior molded ribs for structural security, and the highest-grade ABS plastics with additives for fire retardancy. Our innovative case design changes the scope of the industry.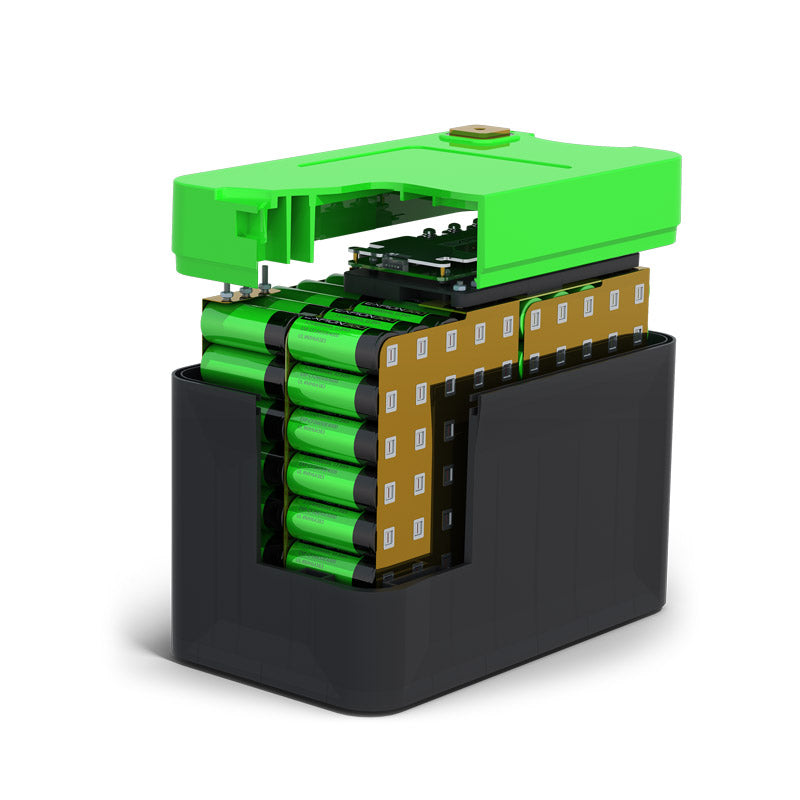 Cell Pack
To keep our batteries as powerful and efficient as possible, we've welded our cells via thick copper/tin machined collector plates, welded all interior pack points, added a press broke flange at each end to create a mechanical backbone for the BMS, used high-grade wiring and ring terminals throughout, and treated connections with industrial epoxy for long-lasting protection. 
Battery Management System (BMS)
Our "smart" BMS design has abundant features to provide you with the safety and performance you desire, such as: low-temp discharge, auto-shutoff, short circuit protection, low and high-voltage shutoffs, and overcurrent disconnect. Our structurally sound BMS board features a bolted design, eliminating all unnecessary solder, resulting in one cohesive pack for years of trouble-free performance.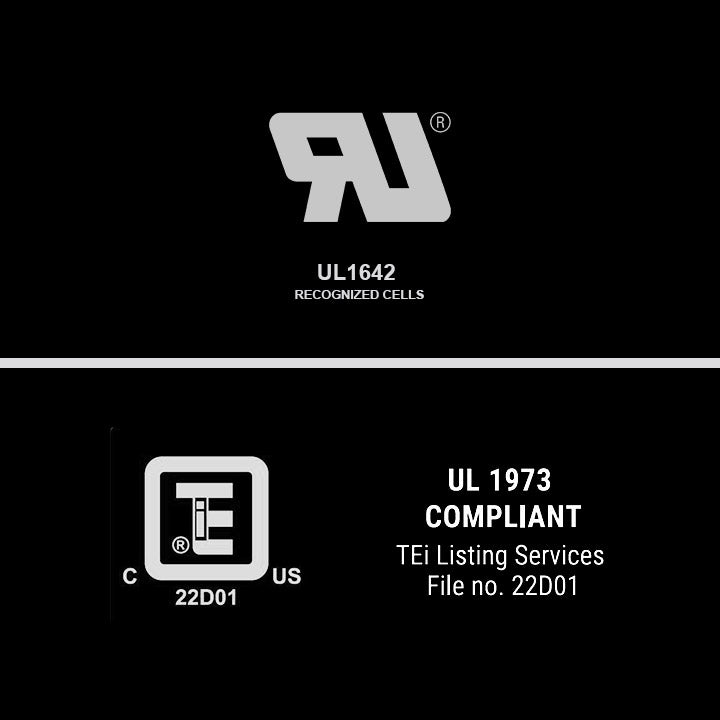 Certification
Expion360 lithium batteries are held to the highest safety standards. Because of this, we are one of a small handful of companies to achieve a UL 1973 compliance.
Expion360 lithium batteries are expertly engineered inside and out.
Industry-Leading Warranty and Support
Lithium batteries are an investment into your recreational vehicle and your wanderlust spirit. That's why we implemented an industry-leading 12-year warranty to show our customers that we're here for the long run—even when that's off-road mid-adventure. This guarantee, coupled with our U.S.-based customer support team (trained in lithium technology), means you can trust in a product that's built not only to last but to outlast.
Shop
Lithium Batteries For RV Use
Explore our expertly engineered collection of premium lithium batteries, mounting kits, power systems, and accessories backed by unmatched support and quality. 
"After a lot of research, I decided to install Expion360 lithium batteries for my Airstream RV. This has changed my camping - more carefree, more boondocking, more assurance I can keep going for weeks on end without plugging in. Easy to maintain, use, safe, and always charged with solar. Highly recommend these batteries!"
"I just wanted to offer some customer feedback on your tech support. It's become quite unusual to get this level of customer service these days and I just wanted to let you know it is very much appreciated!"