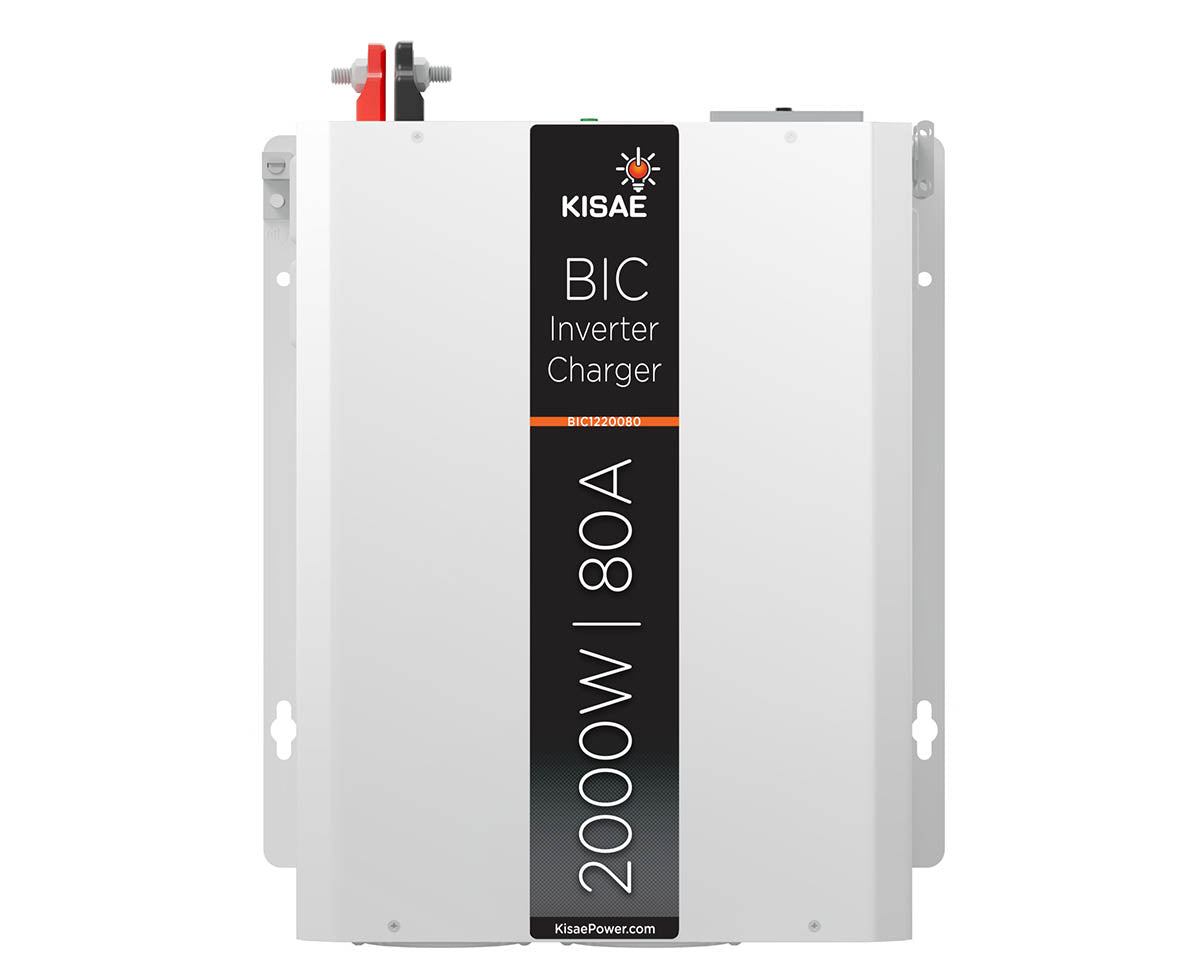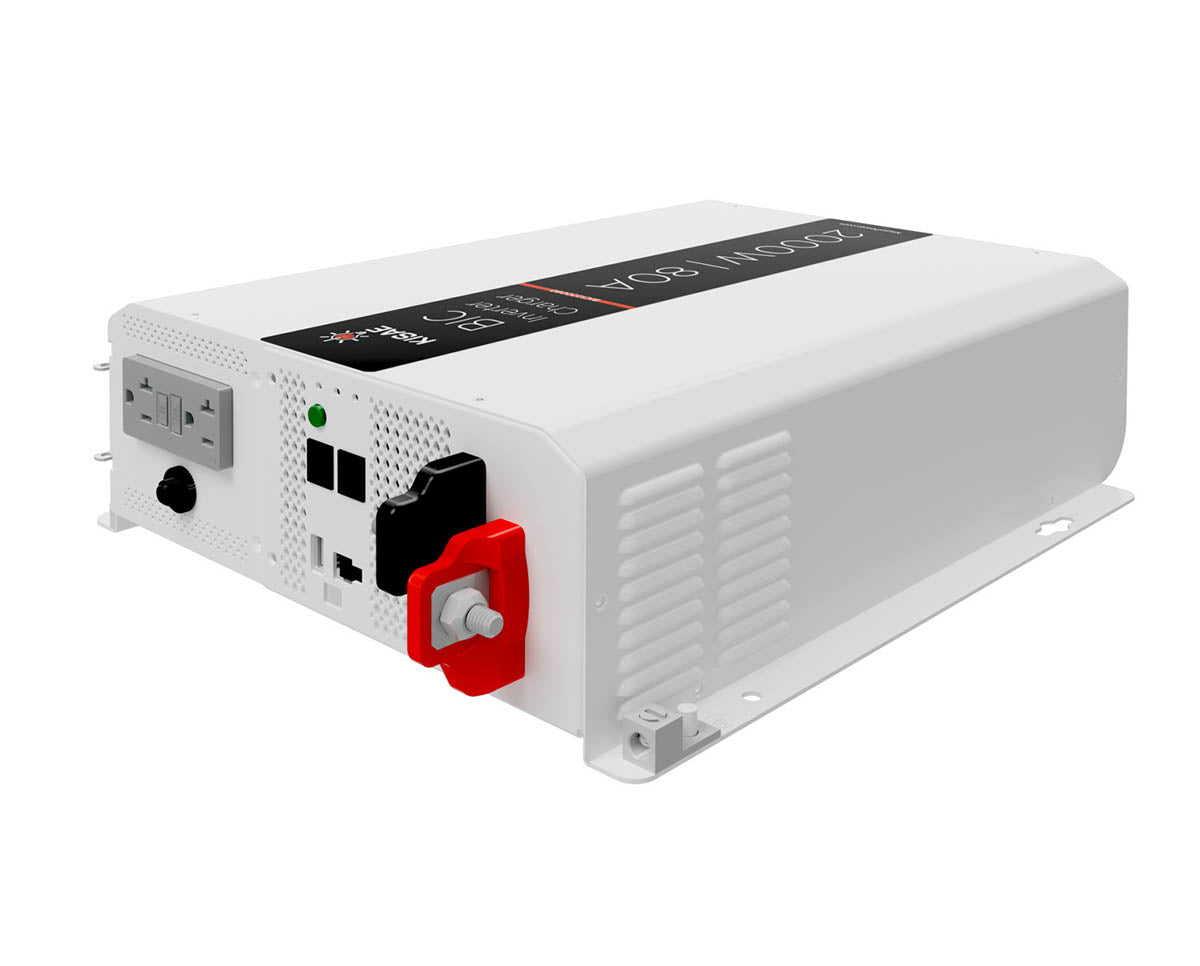 Inverter Charger With Remote 2000 W / 80 A
SKU: BIC1220080
Pickup currently unavailable at Main Building
Inverter Charger With Remote 2000 W / 80 A
Main Building
Pickup currently unavailable
2025 Southwest Deerhound Avenue
Redmond OR 97756
United States
+15417976714
The Kisae 2000 W / 80 A Bi-Directional Inverter Charger with remote has a high-frequency true sinewave (pure sine) inverter that provides a clean electrical signal matching what the grid provides, making it safe to run sensitive electronics.
This Kisae Bi-Directional model also has an 80 A programmable charger built in, combining two components into one, saving space. This model also includes a remote with a data cable to allow complete programming of the charge profile and settings for the inverter.
The programming feature allows the user to program the charge profile to any lead acid or lithium battery type, making it ideal when paired with an E360 LiFePO4 battery bank. Instructions for programming the Kisae Inverter Charger for E360 lithium batteries are available by emailing support@expion360.com.
This model has built-in Can-Bus communication allowing it to communicate with other Can-Bus capable components.
The Kisae line of Bi-Directional inverter chargers are more compact and lightweight than many comparable competitor models.
More details can be found on the
manual
Expion360 lithium batteries afford me the peace of mind to fish all day without ever having to worry about power loss with my trolling motor or electronics!
If you're looking for your next boat or RV lithium battery need, I would recommend Expion360. They have an industry leading 12 year warranty!
Expion360 batteries keep us charged and ready to go for all our off-grid explorations!
I wanted to give a thank you for the great customer service from the Expion360 customer service team!
.. you can't beat a 12 year warranty! These guys focus on quality which we appreciate! Check them out if you are dropping in lithium.
We like that they are an Oregon company and the weight savings that the lithium batteries provide in our lightweight trailers.
After a lot of research, I decided to install Expion360 lithium batteries for my Airstream RV. I can keep going for weeks on end without plugging in. Easy to maintain, use, safe, and always charged with solar.
Expion360 batteries allows us to stay to stay out in the woods and on all these fun trips for a very extended amount of time. We are super happy with them.
I just wanted to offer some customer feedback on your tech support. It's become quite unusual to get this level of customer service these days and I just wanted to let you know it is very much appreciated!
Casey is an absolute gem who helped us understand the upgrade to lithium. My husband and I can now look forward to camping without the sound of a generator. That, is a very big deal.